Farm Stand
Our Farm Stand will be open June 23 through October 13, 2017!
Visit us Fridays, from 5:00pm to 7:00pm – here on the farm!
Produce:
Arugula
Basil
Baby beets with greens
Broccoli – heads and shoots
Broccoli raab
Cabbage
Cauliflower – white, purple, green, yellow and Romanesco
Rainbow chard
Chinese cabbage
Chives
Collards
Greens mix
Herbs
Kale – green, red, and Toscano
Kohlrabi
Leaf, butter, and romaine lettuces
Mustard greens
Parsley  – curly and Italian
Radicchio
Radishes
Rhubarb
Sorrel
Spinach
Snow Apple turnips
Watercress
Zucchini
Email Notices
We send out email notices periodically listing the vegetables we have available and their cost. Subscribe to our weekly email list by clicking here. (In summer, we use the winter special order email list to notify you of summer offerings at markets.)
See our Nursery page for Garden Plants and Fertilizers.
Valley shoppers get first picks of the week's harvest. See Map/Directions.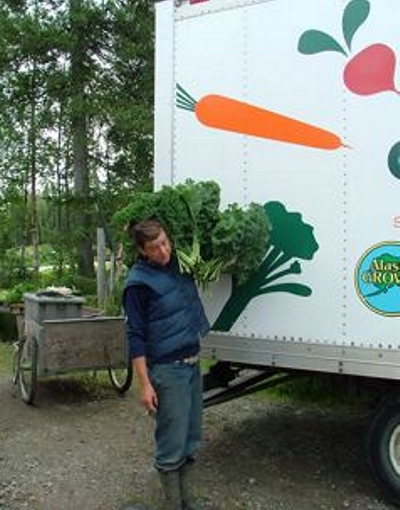 Visit the "Greens Gallery" to see lovely watercolors by Jocelyn Paine
of some of the more unusual vegetables we offer!